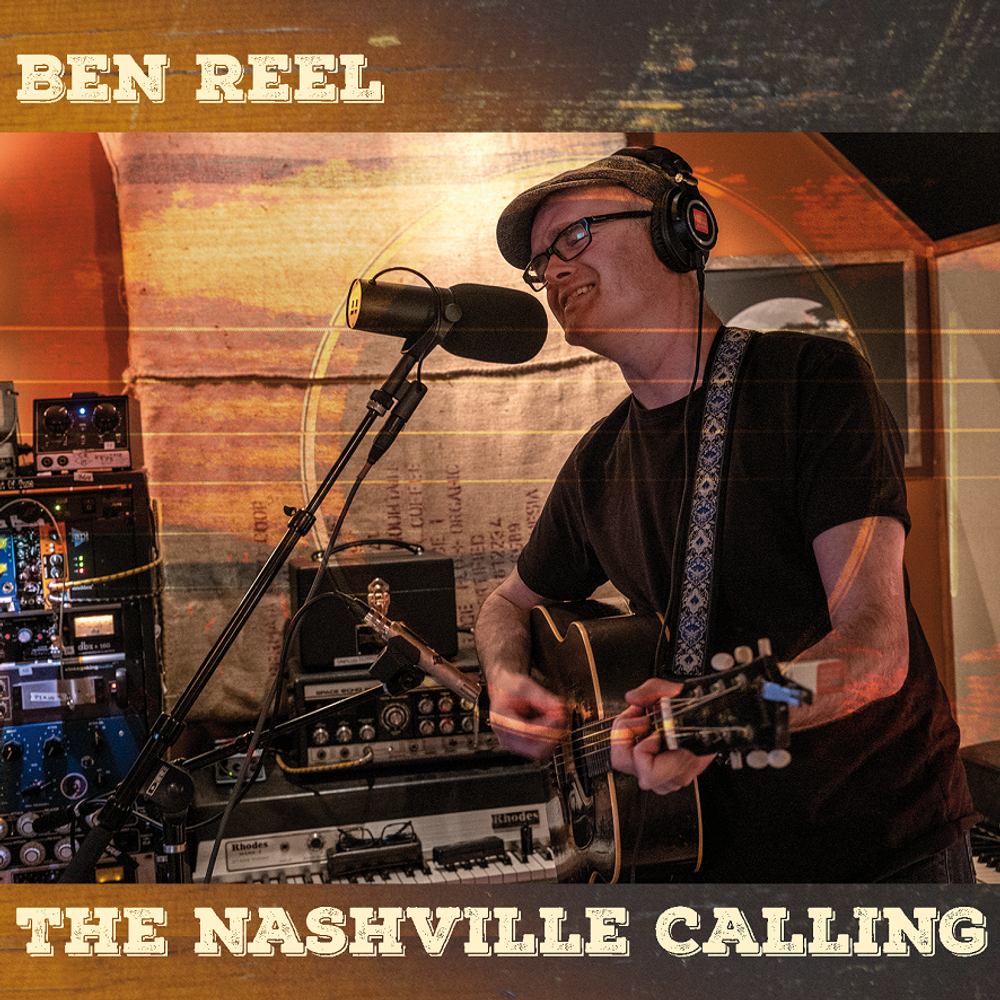 Vinyl, Cd and digital download available NOW in website shop for worldwide physical & digital disribution.
Current album - The Nashville Calling
9th studio album by Ben Reel. Recorded in Nashville TN. Featuring Garry W Tallent from The E Street Band on bass. Produced by Will Kimbrough, Ben Reel and Tommy Womack.
"

No.1 in the Euro Americana chart for April 2020 - The Nashville Calling. Voted by respected DJ's & Journalist across Europe."
"

11 heavenly storming roots rocksongs sounds like the urgency of a hungry debutant who wants to win a war. And he sometimes can put the finger on the spirit of the age. Tough times... That's the Reel stuff. - 4/5 stars" - Herman Van Der Horst
— Lust for Life Magazine, Netherlands. The Nashville Calling review 2020
"

These are songs about the resilience and the brave. They could be soundtracks and theme songs for the first responders in our current health pandemic. Reel has all the ingredients of the best roots rockers – swagger, attitude, heart and a way with words. And, his voice is so much better than most. Listen up." - Jim Hynes
"

Tough People could be an anthem for these challenging times. The Nashville Calling is arguably Reel's most inspired album to date, and a useful reminder that no artist of merit creates in a vacuum. " - Jackie Hayden